Ceo
Ultimate Beginner's Guide to SEO
The Power of SEO and Building Up Your Link Portfolio the Right Way
By Rad Basta CEO @ Four Dots, Software Architect @ Base, Dibz and Reportz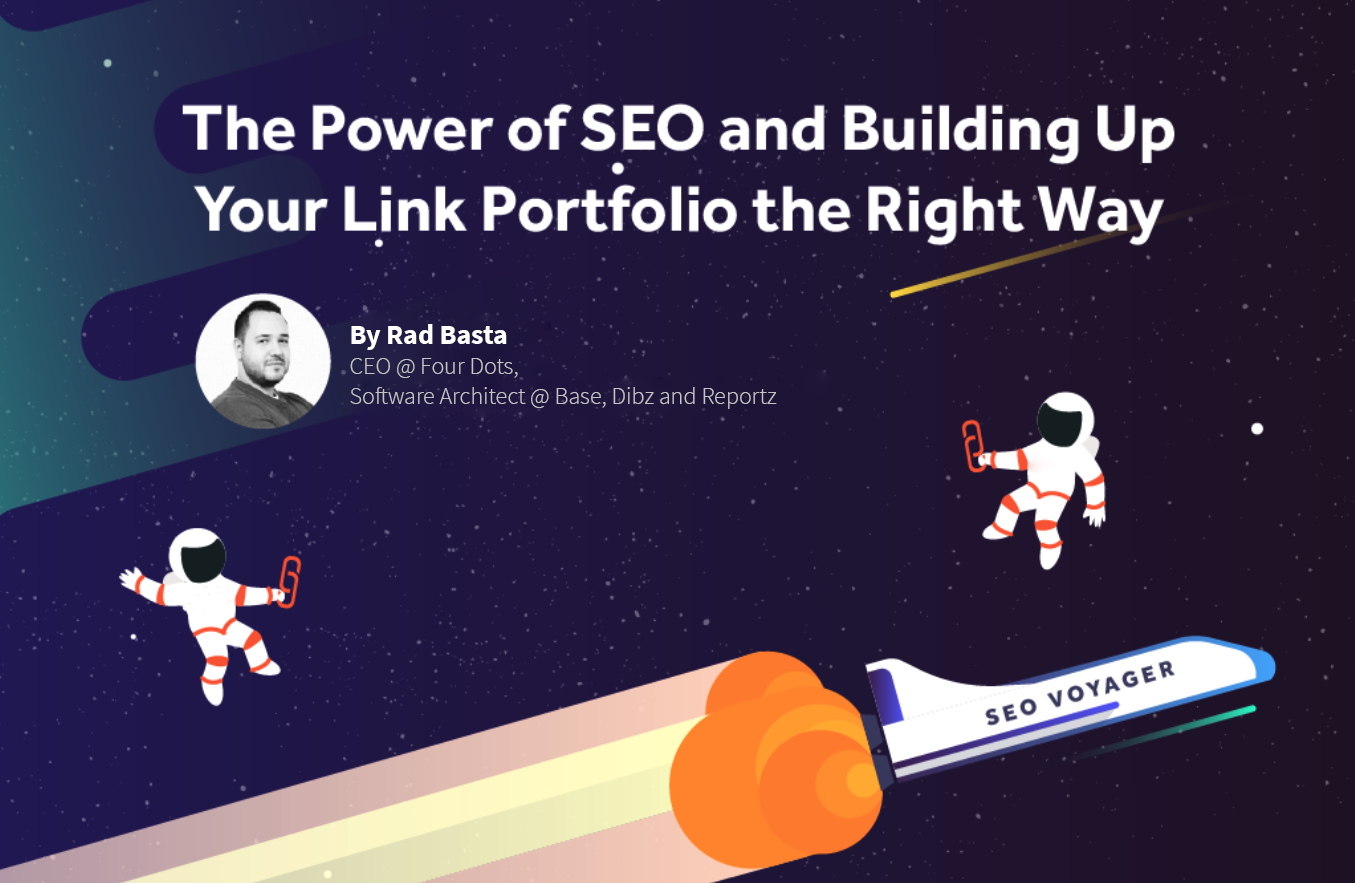 Welcome to Ultimate Beginner's Guide to SEO Thank you for visiting our guide.
If you're reading this, that most likely means that you are interested in taking your SEO skills to the next level and learning how to effectively use Base in your digital marketing strategies.
"The Power of SEO and Building Up Your Link Portfolio the Right Way" is where most of our users start, because this guide provides all the information needed to fully understand the capabilities and versatility of our unique link prospecting software.
After reading this guide, you'll learn how to make Base an invaluable part of your future well-oiled SEO machinery.
This resource covers a little bit of SEO, offsite and onsite optimization, link building and link prospecting.
If you feel like you don't need to start from the very beginning, use the following menu to jump to the topic that's of most interest to you:
YOUR PAID LINKS ARE GETTING DELETED BY WEBMASTERS!
New Link Building Health Research by Base.me
See now